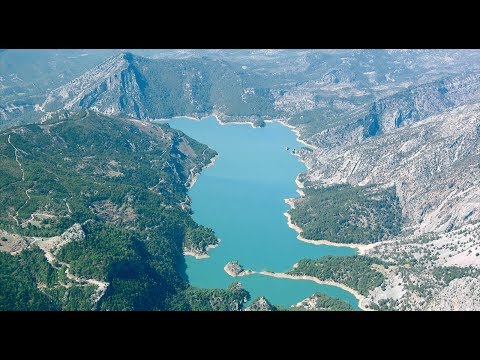 Green Canyon Manavgat boat tour
Have a nice and dreamy boat tour over the Green Canyon Manavgat lake in the mountains. This Alanya tour will be a dream day on the lake in the taurus mountain. A beautiful lake, named green canyon in a Fascinating nature. 600 m above the sea level. The Manavgat Lake is the only lake in turkey which allows boat trips. The Water is drink water quality. You will have two swim braeks each break an hour. İf you want you can also rent a canou and discover the small bays from the lake. After the first swim break we will go to the only restaurant with delicious meal which is allowed to run in the protected area under certain circumstances.
Discover and enjoy the clean Nature of Green Canyon Lake
The Green Canyon Lake has a dazzling beauty. Waiting to be discovered with a boat trips on it. Enjoy the beauty of this extraordinary landscape, floating in clear waters and away from the city complex. Refresh yourself in the heart of a wonderful Nature.
Enjoy Green Canyons Clean Water
one of the most beautiful Alanya Tours. Experience the comfort of driving in a boat on the tranquil waters! You will see 2 different canyons which will take you to a different dimension with its dazzling scenery. Nature will embrace you with magnificent beauty! This is the ideal way to get away from the stress of everyday life and spend a calm and calm day in this peaceful setting. You will be renewed! Watching this spectacular lake view, the boat tour starts from the dock and ends in a 14.5-kilometer walk along the green waters of the lake, accompanied by spectacular scenic beauty.
The area also hosts a rare species, the endangered fish owls. At the edge of the lake we will give you a swim break after lunch you will have at a restaurant run by the locals. On this comfortable boat you travel, you can relax by lounging on the deck and cooling off with a beverage on the boat. You can catch panoramic views of the Taurus Mountains from different angles of the vegetation cover. Floating hollocks are provided during the green canyon boat tour.
The Green Canyon lake is the 5th largest lake constructed between 1977 and 1984 in Turkey. The wall height is 185 meters.
Whatsapp reservation 00905444101017 Rafet Kavak