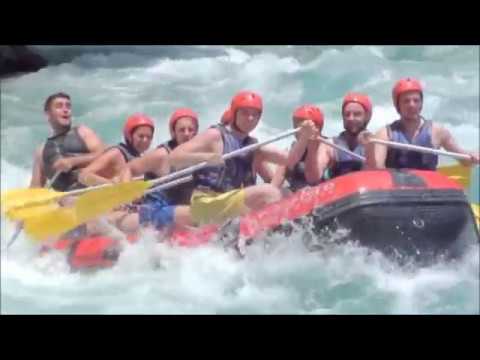 Beautiful Alanya Trips and Festivals
Alanya Trips can be made in the holiday destination at the Mediterranean Region, where tourism is intense. İt is connected to the province of Antalya. Alanya is one of the most populated districts of Antalya and is listed as one of the most prefered places where people make their holiday.
Alanya Attractions
Alanya is a very rich place in terms of sightseeing to visit. Because many civilizations ruled here and left their signs behind. The old name Alaiye for Alanya offers interesting places for people to visit. Beautiful sightseeing. Alanya's history dates back to the 20th century BC. The fact that it hosted different civilizations made it a cradle of civilizations. The most prefered Alanya places to see;
• Alanya Castle and City Walls
• Ancient Shipyard building
• Red Tower
• Alanya Archeology Museum
• Alanya harbour
• Laertes Antique City
• Ancient City of Syedra
• The Mountains
• Dim Cave and Dim river
• Damlataş Cave and Damlataş beach

The most preffered Alanya daily Trips:
Alanya Castle and walls
Alanya Castle and walls; Although it remains under the sovereignty of many countries, it is still staying today. For tactical use in earlier times It was extremely difficult to get inside both by land and sea. The parts which can still be seen today are  works carried by Sultan Alaaddin Keykubat. Museum card holders have the opportunity to enter and travel here without paying the entrance fee. Or you pay a little fee to see it.
Alanya Shipyard Building
Alanya Shipyard Building; It was built by Sultan Keykubat in 1228. Sultan Keykubat received the title of 'Sultan of the two seas'. The building, which was used until 1960, opens it doors to people as a museum in the area of ​​alanya harbour. You can walk thrugh it and even further in castle direction.
Alanya Red Tower
Alanya Red Tower; The tower, built in the 13th century, is one of the best examples of defense. This building was also built by Sultan Keykubat. This tower was built to protect both the shipyard and the castle from sea attacks. This is one of the most interesting structure to see at an Alanya Trip.
Alanya Archeology Museum
Alanya Archeology Museum; There are two separate parts. Archaeological and entographic sections of the works. The items exhibited in these sections were revealed as a result of excavations in the region. It is located near the Damlataş cave. Museum card is valid.
Alanya Laertes Ancient City
Alanya Laertes Ancient City; It is an ancient city founded at the entrance of the Dim Valley. 800 meters above sea level. However, there is also a port. It is emphasized that it was from the 7th century BC. Since this place has not been turned into a museum yet, there is no fee or hour to visit. You can get there with a car.
Alanya Ancient City Syedra
Alanya Ancient City Syedra; It is located close to the ancient city of Laertes. This means that you can travel both places on the same day. It is about 400 meters above sea level and can be supplied as much as the foundation date until the 7th century BC. You don't have to pay any fees here.
Alanya Boat Tours
Alanya Boat Tours; We have different kind of Boat tours to offer. Just to mention a couple of them : Alanya Katamaran tour, VİP yacht tour, Pirate boat tour, Phishing tour with boat, disco boat tour and many more. Alanya boat tour is one of the most enjoyable moments of the holiday. Many unnamed bays and sea caves offer the possibility to see these places and swim in it. It is the first choice of people who want to enjoy the sea and the sun as a different holiday entertainment.,
CLİCK HERE TO BOOK THE ALANYA BOAT TOUR
Alanya Dim Cave and Dim Tour
Alanya Dim Cave and Dim Tour; the cave is located east of Alanya and is consisting of 4 different galleries. İt is known as the second biggest cave for tourism in Turkey. The temperature in the cave never changes. In summer and winter it is always 18 degrees. The natural surrounding outside the cave is also breath taking and ivites you for perfect holiday photos.
CLİCK HERE TO BOOK THE ALANYA CİTY TOUR
Food and Drink in Alanya
There is a kitchen understanding that the vegetables are mainly used. Wheat is a cereal product especially used in Alanya cuisine in different ways. For people who visit here, it is a kind of citrus shell jam that can be a different taste. Yarpuzlu akdarı soup, ilibada wrap, country dinner are the highlights of the region. However, you can also find international cuisine in the hotels. Besides the local cuisine, the big hotels that serve the tastes of different countries also take care of the taste of tourists. Many places offering extremely good service and you can have a pleasant dinner with live music in the garden of the location. Those who consider preferring to fish are also able to evaluate the possibilities of Fish restaurants.
Alanya Nightlife and  Disco Tours
Alanya Nightlife is also extremely important for people who like to party. Alanya is a place with different alternatives in nightlife. Especially in the summer months, holiday makers come to this region and many entertainment facilities continue to serve until late at night. Mini bars, Disco's and restaurants on the beach allow people to enjoy their time. For people who don't want to spend time in clupplanes and who are looking for a quieter place, there are also cafes serving non-alcoholic drinks and also offer entertainment.
CLİCK HERE TO BOOK THE DİSCO BOAT TOUR
Festivals And Special Days In Alanya
It is a fun place with lots of festivals and events. International festivals such as International Tourism and Art Festival, Alanya International Jazz Days, Presidential Cycling Tournament and International Alanya Triathlon are among these festivals. Since the dates of each festival and event are different, you can prepare your holiday period by taking these special days into consideration. Alanya is a rich holiday resort in terms of activities. Because the days are taking place very often, vacationers will have a lot of fun and great moments. Alanya is a holiday resort that offers many different alternatives to those who come to the sea and nature. If you wish, you can choose to sunbathe and you can also participate in other activities like Alanya daily Trips. In terms of sports, there are a lot of facilities to use or take part. For example Gym, Tennis, dance clubs and many more. The Presidential Cycling Tour is a tour starting from Alanya and attracts a lot of cyclers from all over the world.
Alanya Transportation
You can come through different ways to Alanya. Going to Alanya with your own car is good when you want to discover all by your own. However, you can benefit also from the bus companies. Those who depart from Istanbul to Alanya will have to go about 10 hours with bus. By air, this time is limited to approximately 50 minutes. Antalya or Gazipaşa airport can be used as airport destinations. Transfer Options from Airport to Alanya is possible with taxi or shuttle bus. There is no train to Alanya. Public transportation within alanya is good organized.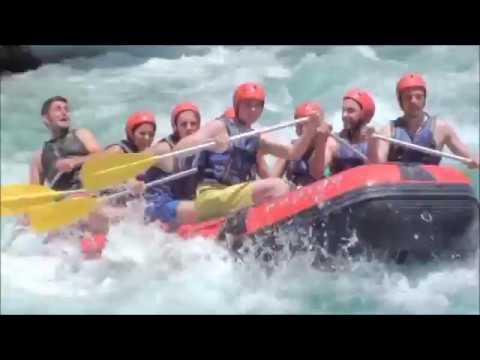 Alanya places to see, best recommendations
Discover Alanya on our exciting and nice Alanya tours
Has Alanya places to see ? Yes it is famous for its beaches and the beautiful taurus mountains. Join us and you'll experience the nicest places. You will quickly learn how friendly the local peopel are and love this unique place even more. We have many places here which is in the UNESCO World Heritage. Discover Alanya's nice streets. Stroll to the oriantal Basaars to buy your desired article in on of our Alanya Tours. Haggle for the best prices on the Alanya Basaar. Good quality at reasonable prices. Alanya offers also a culinary cuisine. Delicious meals are waiting for you as well.
Alanya Tours are offering great Alanya places to see
Alanya has unique places to see. There is plenty of activities for everyone. The most beautiful city on the mediteranean coast : the Alanya city. The idyllic old town of Alanya, the castle, the Red Tower, the Dim cave, the famous dim River. The Taurus Mountains and much more. There are numerous Alanya places to visit. One more exciting than the other. Alanya offers plenty of things to do for everyone. If you want to those up on sightseeing, you'll find a fascinating line-up of attractions to keep you busy. The old town is full of atmospheric historic sites, while the city is perfectly placed to act as your base for sightseeing around the outlying area, where dozens of ancient buildings are waiting to be discovered. It's not all history, though. This city is also a great spot for your launch onto the white-sand beaches of Turkey's Turquoise Coast. Beach lovers and history buffs will both leave satisfied.
Discover Alanya
Many people from all over the world are discovering Alanya and want to get information about Alanya places to see. Along the promenade there is a cute harbor with many tea rooms, restaurants. With a magnificent view of the Mediterranean Sea and the Taurus Mountains. A guarantee for wonderful holiday pictures. Let yourself be enchanted by a romantic sunset.
For adventurers we recommend eg. The dusty, funny jeep safari to the taurus mountains, the adventure rafting tour, paragliding, spring from 800m above sea level, quad safari tour and many more. For relaxing you can enjoy the cozy Manavgat boat trip, the Green Canyon boat trip, one of the many culture, history trips or just enjoy the Turkish bath hamam. There is so much to see you can experience a great time. You will soon realize that you can not do anything on a single holiday. You will realize that you have to come again to see even more of Alanya.
Quality & Cheap Alanya Tours & Alanya places to see
All our Alanya Tours are cheap and quality. You have insurance of all our excursions. We place emphasis on quality rather than quantity. Our guests value our honesty. No hidden sales trips. You get only pure excursions from which You have something. Please contact us if you have any questions or requests.
What kind of Alanya Tours Excursions do we offer: Recommended Alanya tours. Due to our experience the best Alanya Tours Excursions are the following excursions and the most frequently used ones.
View some of Alanya tours Alanya places to see
Jeep Safari tour : This adventourus tour is fun, action.  Unforgotable moments in the impressive taurus mountains.
Alanya Rafting Tour : nice, freshing in the hot summer in Alanya. You ride on the beşkonak river which is just perfect for rafting.
Alanya city Tour : Alanya is a uniqe city with his history, nature. İn this tour you see Alanya castle, the friday bazaar, the famous dim cayi )a restaurant on a river), a boat trip plus of course the fantastic dim cave.
Alanya Hamam : a traditional wellness program. Whole body peeling, foam massage, whole body oil masage. Just relaxing. Feel like new born.
Alanya Boat tour : Enjoy the sun, the sea on the beautiful coast of Alanya.
Pirates Boat tour : best for kids with animation on boat, foam party for children
Alanya Quad Safari Tour : action, fun over stick and Stone. Great fun
Alanya Buggy Safari Tour : you can enjoy the action as two person on buggy.
Alanya Aquapark : Many slides from easy to extreme are there to have fun in Water planet.
Antalya Aquarium : Visit one of the biggest Aquarium Tunnels from europe, the waterfall in Antalya, bazaar Antalya city.
What else to see
The list is extandable but these tours are the most used ones from Alanya visitors. Here are some Pictures and explanations to the pictures.
Alanya Cleopatra Beach : its just like a big pool with glas clear water. İt has been said that once Cleopatra has swum hear. İt is not difficult to imagine why she did. İts just beautiful.
Alanya Castle : Alanya Castle was settled by many different cultures, nationalities. İt has a rich history, a wonderful view over the mediteranean Sea.  Enjoy the old city, its dreamy streets to the top of the castle.
Dimcayi : The Dimcayi is a restaurant built on the dim river. Tasty meals are waiting of you to enjoy it on the river. There are bridges about 3 meter high on which you can jump in the river. İts cold, the water is of course deep enough.  Some restaurants offer pools with slides for children.
Red Tower : The tower is red because of the red bricks. The interesting structure was build by the selcuks in the 12th century. İt offers a great view to the harbour of Alanya. There is an ethnographic museum in it.
The Harbour : Alanya harbour is must see when you visit Alanya. You can sit in a tee house, enjoy the romantic atmosphare from the harbour.  There is a walkway along the boats at the harbour beside the mediteranean coast. By the way nightlife from Alanya is at the harbour beginning at 10:00 pm.
Alanya Dim Cave : This cave is one of the most beautiful caves in Alanya. İt has the most interesting structures of stalagtits and stalagmites. At the end of the cave is a litte pool. İt is in the middle of the taurus mountains in a nice vicinity.
A resort full of admirebale nature and cultural beauties. Turkey is a country of many different peoples and cultures. Each with their own slang and attitudes, meal and landscape. From the iconic ancient buildings of historical places to  the whitewashed villages of Anatolia, it's as colorful as it is beautiful.
Weather in alanya
The weather in Alanya is the typical Mediterranean weather. The summers are warm and dry. The winters are warm and rainy. The summer temperature is dependent on the sun's rays falling and the drought is due to the descending air movements. The warmest month average is 28-30 ° C, the coldest month is 8-10 ° C. The average annual temperature is 18 ° C.
The province of Alanya is Antalya
Antalya is famous to have more sun  than any other European city. You can feel the sun almost evert day. Home to the famous Yivli Minare, old town and old harbour, Hadrian's Gate, you can enjoy the ancient masterpieces of past cultures , Aspendos, Perge Termessos. The near-twin villages of Olympus and Çıralı sit on a piece of lovely coastline near the overgrown ruins of the ancient Lycian city of Olympus., there's plenty to catch your eye. There is also phaselis, the old Lycian port of Phaselis is where Alexander the Great set up his winter quarters.  You can see a lot of interesting sea caves along the mediteranean coast too. Local Specialists can guide you on the different Alanya Tours, with personal anecdotes and insider information  you wouldn't get when you travelling on your own.
00905375088869 you talk to Mr. Hayati Turan, also to reach very conveniently via Whatapp.
Email: [email protected]