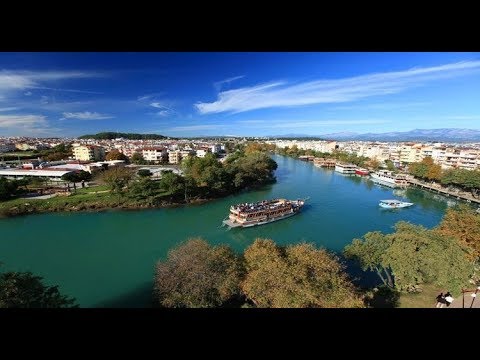 About Manavgat City
Manavgat is dominated by the Mediterranean climate, it is known for its hot and sunny weather. Its natural environment is beautiful and it is a place where people can meet their holiday needs. Manavgat, which allows you to breathe the air of the Mediterranean Region, is one of the resorts that people enjoy to visit during the summer months. The resort town where the ancient cities and historical places are abundant, welcomes people to luxury hotels. The fact that people coming to Manavgat are many places to visit and see is causing many people to be amazed by both domestic and foreign people. Both the Manavgat waterfall and the ancient city of Side are places that appeal to the visual taste of people from all over the world.
CLİCK HERE TO BOOK THE MANAVGAT BAZAAR TOUR AND BOAT TOUR
Manavgat city
People coming to Manavgat should prepare a good list for the trip. Because this place contains many places to visit. There are plenty of activities and places to see for people who are eager to discover new places besides the seaside. Manavgat is one of the most preferred places for tourists; You can see :
• Manavgat waterfall
• Side Ancient City
• The Apollon Temple
• Side Amphitheater
• Köprülü Canyon National Park
• Seleykia Ancient City
• Side Museum
• Aspendos Bridge
• Trembling Lake
• Manavgat River
• Oymapinar Lake
• Evrenseki
• Manavgat Külliye Mosque
• Groove Bridge
• Manavgat bazaar
Manavgat waterfall;
Manavgat Waterfall pouring down a cliff about 5 meters. Those who are liking nature can come here and witnessing the beauty of the waterfall. The dumanlı source known as its main source is coming from the Oymapınar Lake. This beautiful place is really worth seeing it. You can also take a drink from the nearby tea gardens and have a drink with the great view.
Ancient Cities; You can see various ancient buildings in Side City from the Lidya time, Roman time, Greek and Byzantine time. the ancient city of Side protects its beauty until today. Offers a unique feast to people at sunset. You still have the chance to take pictures under the old columns in this ancient city where you can visit the interesting ancient buildings. The ancient city remains near the beach of Side and continues to host visitors with its history.
CLİCK HERE FOR THE HİSTORY TOUR SİDE APOLLON, ASPENDOS THEATER
The Apollon Temple; This temple, which was thought to have been built in 150 AD, was named after Apollo, the god of beauty and light. It is among the places that people from all over the world want to see.
Side Amphitheater; Manavgat is among the places with striking historical buildings. It is a place where people pay a lot of attention because they have different sculptures and architecture. The architecture of this theater is an example of an architecture typical of the Romans and is one of the rare works in Anatolia.
Köprülü Canyon National Park; It is a national park surrounded by cedar forests. It also houses the Temple of Artemis and Zeus. You can make use of the accommodation areas around Köprülü Kanyon and choose one of the hotels nearby. Köprülü canyon is also one of the most preffered rafting areas in turkey.
KLİCH HERE TO BOOK THE RAFTİNG TOUR
Seleykia Ancient City; It is located in Sırtköy village. Here the local people in the region are named Dedekalesi. Baths, basilica, church, monumental tombs are still visible.
Side Museum; The reliefs in the museum of side dating from the Roman and Byzantine periods are from the Hellenistic period. The museum, which opened its doors to people in 1961, welcomes hundreds of people every day.
Aspendos Bridge; One of the great remainings of the Roman period, the bridge is estimated at 260 meters and is also known as the Köprüpazar Bridge. The materials used in the construction of the bridge is an important architectural monument in terms of giving detailed information about the architecture of that period.
Trembling Lake; even in very calm weather, giving a shaky impression was effective in taking this name. The choice of many hotels around will be a good advantage for those who want to stay in this area.
Manavgat River; It is the birthplace of Manavgat Waterfall. You can do canoe rides in the water, jetski, boat trips and of course you can swim in the river water that contains rich minerals to cool off in hot summer weather. Famous is also the Manavgat boat tour to the mediteranean coast. You can swim there both in salt water and sweet water.
CLİCK HERE TO BOOK THE MANAVGAT BAZAAR AND BOAT TOUR
Manavgat Bazaar; This is one of the biggest bazaars on the mediteranean coast. Visited by millions of tourists every year. You can find here almost everything to buy. Textiles, souveniers, spices and many more…
When is Manavgat Bazaar or on which days is the Manavgat Bazaar ? 
Manavagat bazaar is every Tuesday and Thursday
Oymapinar Lake; Oymapınar lake is in the oymapınar national park. İt is 600 m over the sea level. A place to dream. There are trekking and boat tours. You can also have a picnic around Oymapinar Lake. With its peaceful atmosphere and plenty of green, it offers holidaymakers the opportunity to breathe clean air of the mountains.
CLİCK HERE TO BOOK THE GREEN CANYON BOAT TOUR
Evrenseki; This is a neighborhood connected to Manavgat. However, it is a historical neighborhood dating back to 500 BC. For a while it hosted the Persians. You can easily reach the sea on the clean beaches of this resort which has a blue flag.
Manavgat Külliye Mosque; The second largest mosque in the Mediterranean. Thousands of people visit this place every year. The mosque, which has been flocked by many local and foreign tourists, attracts attention with its magnificent structure.
Local Values
Manavgat has many unique regional values. These include handicrafts, Manavgat sesame, fishing culture. Woven carpets and rugs in handicrafts are of high quality. These carpets and kilims, which attracted even the most interest of foreign tourists, were finely woven with colorful ropes. They are among the rare examples of hand work. At the same time, the art of spoon decoration here is very popular. There are very nice wooden spoon models that can be hanged on the wall by embroidery on wooden spoons. These are products that can be purchased both as a souvenir and as a souvenir from Manavgat.
Manavgat Accommodations
Because it is a holiday destination, it allows everyone to easily find accommodation. You can benefit from the rich menus of large hotels. If you wish, you can take advantage of smaller boutique hotels. Manavgat is home to many 4 and 5 star hotels, especially for people who are comfortable. Many hotels are located on the seafront. If you prefer small hotels in a little more inner areas, it won't force your budget too much. Because your hotel and motel options are very wide, you have the chance to evaluate different alternatives. When making your choice, it is very important that you make a choice by considering the proximity to the sea or proximity to the center.
Transportation ?
You can choose between different ways to go to Manavgat. Airways and land can be considered as these options. Since it is a district which is 80 km away from Antalya center. You have to make your choice of route considering these distances. During the summer, almost all bus companies are here. But if you plan to come with your own car, you can come by following different city routes. Those who arrive by air can arrive in less time. However, Antalya airport should be used for this. It is 70 km away from Manavgat. Taxi and public transportation are available. You can also rent a car if you want.