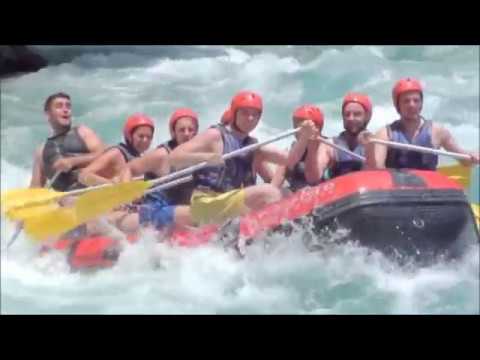 Beautiful Alanya Trips and Festivals
Alanya Trips can be made in the holiday destination at the Mediterranean Region, where tourism is intense. İt is connected to the province of Antalya. Alanya is one of the most populated districts of Antalya and is listed as one of the most prefered places where people make their holiday.
Alanya Attractions
Alanya is a very rich place in terms of sightseeing to visit. Because many civilizations ruled here and left their signs behind. The old name Alaiye for Alanya offers interesting places for people to visit. Beautiful sightseeing. Alanya's history dates back to the 20th century BC. The fact that it hosted different civilizations made it a cradle of civilizations. The most prefered Alanya places to see;
• Alanya Castle and City Walls
• Ancient Shipyard building
• Red Tower
• Alanya Archeology Museum
• Alanya harbour
• Laertes Antique City
• Ancient City of Syedra
• The Mountains
• Dim Cave and Dim river
• Damlataş Cave and Damlataş beach

The most preffered Alanya daily Trips:
Alanya Castle and walls
Alanya Castle and walls; Although it remains under the sovereignty of many countries, it is still staying today. For tactical use in earlier times It was extremely difficult to get inside both by land and sea. The parts which can still be seen today are  works carried by Sultan Alaaddin Keykubat. Museum card holders have the opportunity to enter and travel here without paying the entrance fee. Or you pay a little fee to see it.
Alanya Shipyard Building
Alanya Shipyard Building; It was built by Sultan Keykubat in 1228. Sultan Keykubat received the title of 'Sultan of the two seas'. The building, which was used until 1960, opens it doors to people as a museum in the area of ​​alanya harbour. You can walk thrugh it and even further in castle direction.
Alanya Red Tower
Alanya Red Tower; The tower, built in the 13th century, is one of the best examples of defense. This building was also built by Sultan Keykubat. This tower was built to protect both the shipyard and the castle from sea attacks. This is one of the most interesting structure to see at an Alanya Trip.
Alanya Archeology Museum
Alanya Archeology Museum; There are two separate parts. Archaeological and entographic sections of the works. The items exhibited in these sections were revealed as a result of excavations in the region. It is located near the Damlataş cave. Museum card is valid.
Alanya Laertes Ancient City
Alanya Laertes Ancient City; It is an ancient city founded at the entrance of the Dim Valley. 800 meters above sea level. However, there is also a port. It is emphasized that it was from the 7th century BC. Since this place has not been turned into a museum yet, there is no fee or hour to visit. You can get there with a car.
Alanya Ancient City Syedra
Alanya Ancient City Syedra; It is located close to the ancient city of Laertes. This means that you can travel both places on the same day. It is about 400 meters above sea level and can be supplied as much as the foundation date until the 7th century BC. You don't have to pay any fees here.
Alanya Boat Tours
Alanya Boat Tours; We have different kind of Boat tours to offer. Just to mention a couple of them : Alanya Katamaran tour, VİP yacht tour, Pirate boat tour, Phishing tour with boat, disco boat tour and many more. Alanya boat tour is one of the most enjoyable moments of the holiday. Many unnamed bays and sea caves offer the possibility to see these places and swim in it. It is the first choice of people who want to enjoy the sea and the sun as a different holiday entertainment.,
CLİCK HERE TO BOOK THE ALANYA BOAT TOUR
Alanya Dim Cave and Dim Tour
Alanya Dim Cave and Dim Tour; the cave is located east of Alanya and is consisting of 4 different galleries. İt is known as the second biggest cave for tourism in Turkey. The temperature in the cave never changes. In summer and winter it is always 18 degrees. The natural surrounding outside the cave is also breath taking and ivites you for perfect holiday photos.
CLİCK HERE TO BOOK THE ALANYA CİTY TOUR
Food and Drink in Alanya
There is a kitchen understanding that the vegetables are mainly used. Wheat is a cereal product especially used in Alanya cuisine in different ways. For people who visit here, it is a kind of citrus shell jam that can be a different taste. Yarpuzlu akdarı soup, ilibada wrap, country dinner are the highlights of the region. However, you can also find international cuisine in the hotels. Besides the local cuisine, the big hotels that serve the tastes of different countries also take care of the taste of tourists. Many places offering extremely good service and you can have a pleasant dinner with live music in the garden of the location. Those who consider preferring to fish are also able to evaluate the possibilities of Fish restaurants.
Alanya Nightlife and  Disco Tours
Alanya Nightlife is also extremely important for people who like to party. Alanya is a place with different alternatives in nightlife. Especially in the summer months, holiday makers come to this region and many entertainment facilities continue to serve until late at night. Mini bars, Disco's and restaurants on the beach allow people to enjoy their time. For people who don't want to spend time in clupplanes and who are looking for a quieter place, there are also cafes serving non-alcoholic drinks and also offer entertainment.
CLİCK HERE TO BOOK THE DİSCO BOAT TOUR
Festivals And Special Days In Alanya
It is a fun place with lots of festivals and events. International festivals such as International Tourism and Art Festival, Alanya International Jazz Days, Presidential Cycling Tournament and International Alanya Triathlon are among these festivals. Since the dates of each festival and event are different, you can prepare your holiday period by taking these special days into consideration. Alanya is a rich holiday resort in terms of activities. Because the days are taking place very often, vacationers will have a lot of fun and great moments. Alanya is a holiday resort that offers many different alternatives to those who come to the sea and nature. If you wish, you can choose to sunbathe and you can also participate in other activities like Alanya daily Trips. In terms of sports, there are a lot of facilities to use or take part. For example Gym, Tennis, dance clubs and many more. The Presidential Cycling Tour is a tour starting from Alanya and attracts a lot of cyclers from all over the world.
Alanya Transportation
You can come through different ways to Alanya. Going to Alanya with your own car is good when you want to discover all by your own. However, you can benefit also from the bus companies. Those who depart from Istanbul to Alanya will have to go about 10 hours with bus. By air, this time is limited to approximately 50 minutes. Antalya or Gazipaşa airport can be used as airport destinations. Transfer Options from Airport to Alanya is possible with taxi or shuttle bus. There is no train to Alanya. Public transportation within alanya is good organized.