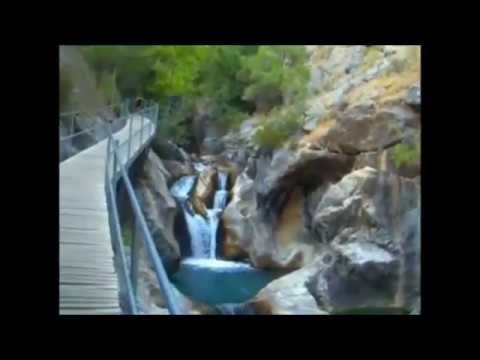 Alanya Sapadere Canyon is ideal for nature lovers
Alanya Sapadere Canyon is one of the most interesting Alanya Tours for nature lovers. İt is located within the borders of the beautiful Alanya. In this idyllic village you can observe all the nuances of the green colour. You will see the nice village Sapadere of Alanya. A magical nature awaits you. Visit  the village with our experienced Guide. You will see an authentic Village house, a mosque and a village school. Learn interesting stories about the everyday life of the villagers. Information about flora and fauna. Sapadere Canyon Tour is a wonderful village trip for nature and culture lovers.
Highlight of Alanya Sapadere Canyon
Highlight of Alanya Sapadere Canyon is a 500 m long wooden bridge. İt leads along the rocks to the waterfall of the river. You have the opportunity to refresh yourself in the natural pool of the river. Immerse yourself in the cool spring water. A welcome and pleasant refreshment in the hot summer months of Alanya. İdeal for nature lovers. This Alanya tour is a trip for the whole family.
Sapadere Canyon is 44 km north-east of Alanya. 179 km from Antalya. It was opened by the contribution of local entrepreneurs for tourism in the middle of 2008. Until recently, only locals knew this place. The Sapadere Gorge is 360 meters long, 400 meters high. The canyon was created by wind, water and earth movements in hundreds of years. To facilitate access to the canyon, a bridge was built along the rocks.
The nature of Sapadere Village
Interesting trees different forms of rocks and waterfalls show up along the water. The sound of the water has a relaxing and refreshing effect on the soul. It reminds us that water means life. The highlight of the Canyon is the waterfall at the end of the canyon with its crystal clear water. Keep your camera ready for unique holiday pictures. Now it's time to jump into the natural pool. A welcome refreshment in hot summer days. It is a bit cold, though. The water temperature varies between 12-14 ° C during the summer.
Especially on hot summer days you have a very different atmosphere in Sapadere than on the beach of Alanya. The water that comes from the Taurus mountains and the wonderful nature will free you from everyday stress. Right next to the canyon is a pretty country restaurant which generates its own electricity through the Sapadere Canyon. Right next to the restaurant is a trout pool. The restaurant is known for its delicious trout and hunches. Sapadere is visited by more than 200,000 people every year. It is open every season. İt is one of the Alanya Tours which can be visited 12 month.
Whatsapp reservation : 00905375088869 Hayati Turan